Sapanca, Nailiye
Comfortable Bungalow with Private Pool, Private Garden, Jacuzzi, Fireplace, Terrace in Sapanca
Listing Num. K2SBJ
All Photos
Villas with Private Swimming Pool
Contact Us
Smiling Guest Line

09:00 - 21:00 (GMT+3)
+902566221100

Send a Message
WhatsApp

Send a Message
Messenger
Description
Our bungalow is located in Sapanca Nailiye with its private pool, private garden, fireplace, jacuzzi, barbeque and terrace. It is suitable for 4 people w.th its 2 bedrooms, 1 of which is open plan with a mezzanine floor, 1 living area and 1 bathroom-toilets. Prices include entrance cleaning, periodic pool-garden maintenance and cleaning, Wi-Fi internet, electricity and water usage. Our bungalow, where you can have a great time with the view of Sapanca Lake on its terrace, offers you an exquisite holiday opportunity.

Pool Dimension: 5 m x 3 m

There are 3 bungalows decorated with the same standards, although the furniture, decoration, location and features in the facility may vary. It is suitable for families who want to rent more than one bungalow.

All of the units are regularly cleaned and disinfected for insects and pests.
Availability
June 2023
Mon
Tue
Wed
Thu
Fri
Sat
Sun
July 2023
Mon
Tue
Wed
Thu
Fri
Sat
Sun
August 2023
Mon
Tue
Wed
Thu
Fri
Sat
Sun
September 2023
Mon
Tue
Wed
Thu
Fri
Sat
Sun
October 2023
Mon
Tue
Wed
Thu
Fri
Sat
Sun
November 2023
Mon
Tue
Wed
Thu
Fri
Sat
Sun
December 2023
Mon
Tue
Wed
Thu
Fri
Sat
Sun
January 2024
Mon
Tue
Wed
Thu
Fri
Sat
Sun
February 2024
Mon
Tue
Wed
Thu
Fri
Sat
Sun
March 2024
Mon
Tue
Wed
Thu
Fri
Sat
Sun
April 2024
Mon
Tue
Wed
Thu
Fri
Sat
Sun
May 2024
Mon
Tue
Wed
Thu
Fri
Sat
Sun
Amenities
Total Square Meter
80 sq m
Wi-Fi Internet Connection
Private Outdoor Swimming Pool
Hottub
Garden View
Pool View
Nature View
Lake View
City View
Terrace
Garden/Yard
Balcony
Garden Sofa Set
Sunshade
Sunbed
Garden Swing
Fireplace
Barbeque
Parking Lot (Free)
Parking Lot
Air Conditioning
Dishwasher
Washing Machine
Refrigerator
Television
Couch
Dining Table
Wine Glass
Raki Glass
Rubbish Bin
Bedclothes
Blanket
Bed Lining
Pillow
Pillowcase
Undersheet
Towel
Toilet Paper
Shampoo
Hair Conditioner
Body Shampoo
Shower Cabin
Satellite TV
Kitchen
Living Room
Restroom
Bathroom
Not Suitable for Entertainment
Not Suitable for Handicapped
Pet Friendly
Not Suitable for Social Event
Rules
If the guest cancels the reservation, The prepayment sent for the reservation is non-refundable.

For changes in reservation dates requested by the guest, changes in the dates are made on condition that the house owner gives the approval. However, in situations in which the requested date gives rise to a change in seasonal prices, the change in price reflects on the reservation. This procedure is carried out free of charge at hovido.com.

In situations in which the advertiser cancels a reservation, in order to resolve any inconvenience sustained by the guest, the advertiser tries to offer an equivalent option to hovido.com guest reservations. In the event the guest does not accept the option, the sum paid by the guest is refunded in full.

Requests for reservations, cancellations and reservation changes are only processed if made by e-mail.

The number of people specified on the reservation constitutes the basis of the accommodation and exceeding the capacity is not permitted. In the event the bed capacity in a property is exceeded the house owner reserves the right to demand an additional fee or refuse to accept those exceeding the capacity.

Guests are responsible to compensate for any damage and loss that may occur in the accommodation and the furniture inside.

Electricity and water consumption are included in the accommodation fee.

The remaining sum of the payment may be made on entering the accommodation only in cash.

The rules that must be complied with during the accommodation are clearly stipulated in the guest accommodation contract approved by the guest when making the reservation request. Guests are obliged to comply with these rules.
Location
Haritayı İncele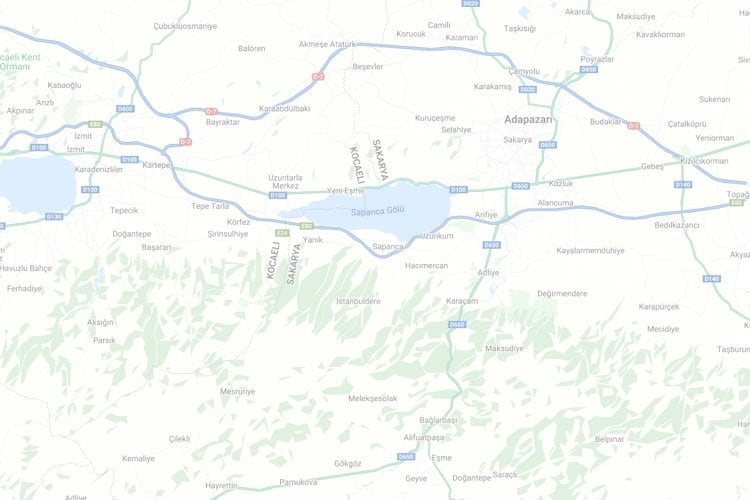 Guest Reviews
Our guests have not left any reviews yet.