Cesme, Alacati and Dalyan Vacation Rentals | Hovido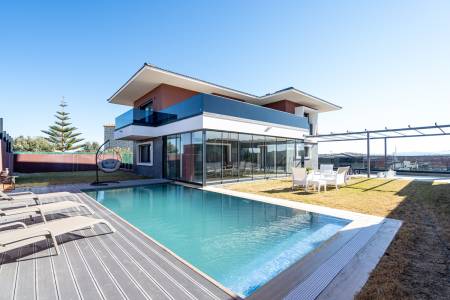 Cesme, Dalyan
Luxury Villa with Sheltered Private Pool, Large Garden, Fireplace, Close to the Sea in Cesme
Listing Reference Number
MN171
8 Sleeps
|
5 Bedrooms
|
3 Bathrooms
|
Private Outdoor Swimming Pool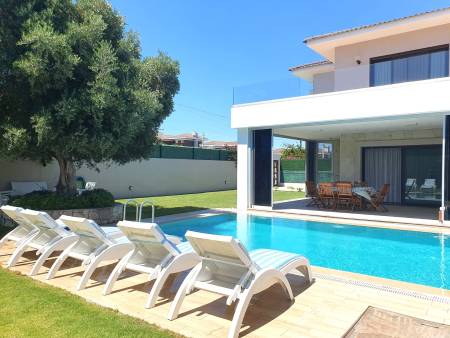 %25 Discount
Cesme, Dalyan
Luxury Villa with Private Pool and Private Large Garden, Close to the Sea, in Cesme Dalyan
Listing Reference Number
E1S11
7 Sleeps
|
4 Bedrooms
|
3 Bathrooms
|
Private Outdoor Swimming Pool
Price Per Night
244,57 €
183,43 €
%25 Discount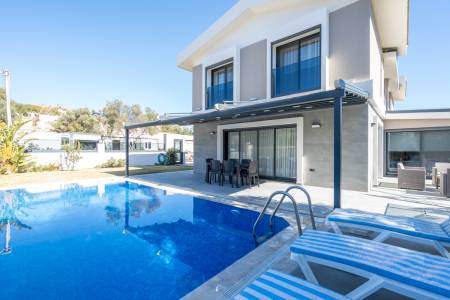 %25 Discount
Cesme, Sakarya Mahallesi
Modern Villa with Nature View, Private Pool and Garden, Close to the Center in Cesme
Listing Reference Number
28UVK
6 Sleeps
|
3 Bedrooms
|
3 Bathrooms
|
Private Outdoor Swimming Pool
Price Per Night
244,57 €
183,43 €
%25 Discount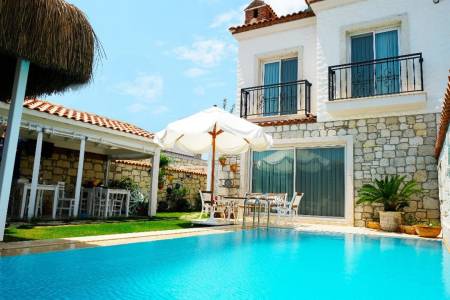 Cesme, Alaçatı
Luxury Villa with Private Pool and Private Garden Centrally Located in Cesme Alacati
Listing Reference Number
ZFYMD
9 Sleeps
|
4 Bedrooms
|
4 Bathrooms
|
Private Outdoor Swimming Pool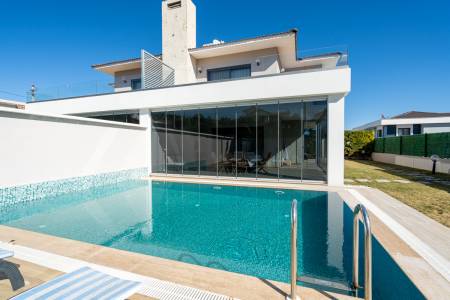 %25 Discount
Cesme, Dalyan
Modern Villa with Private Pool and Private Garden Terrace, Close to the Sea, in Dalyan, Cesme
Listing Reference Number
AK7Z4
7 Sleeps
|
4 Bedrooms
|
3 Bathrooms
|
Private Outdoor Swimming Pool
Price Per Night
244,57 €
183,43 €
%25 Discount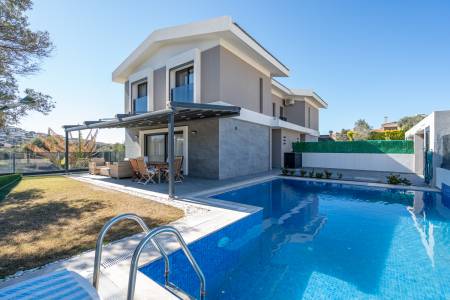 %25 Discount
Cesme, Sakarya Mahallesi
Comfortable Villa with Private Pool and Garden Terrace, Close to the Sea in Cesme
Listing Reference Number
EAYJ9
6 Sleeps
|
3 Bedrooms
|
3 Bathrooms
|
Private Outdoor Swimming Pool
Price Per Night
244,57 €
183,43 €
%25 Discount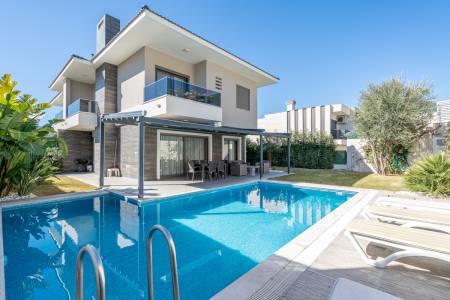 %25 Discount
Cesme, Merkez
Magnificent Villa with Private Pool and Private Garden, Fireplace, Close to the Center, in Cesme
Listing Reference Number
3E8A1
7 Sleeps
|
4 Bedrooms
|
3 Bathrooms
|
Private Outdoor Swimming Pool
Price Per Night
244,57 €
183,43 €
%25 Discount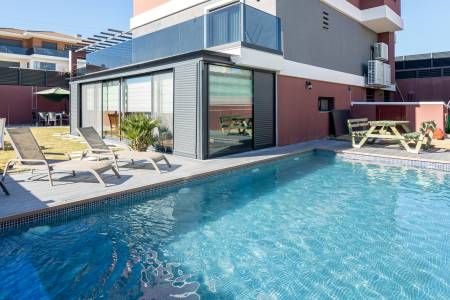 Cesme, Dalyan
Comfortable Villa with Private Pool and Garden Terrace, Close to the Sea, in Cesme Dalyan
Listing Reference Number
NHPS8
5 Sleeps
|
3 Bedrooms
|
2 Bathrooms
|
Private Outdoor Swimming Pool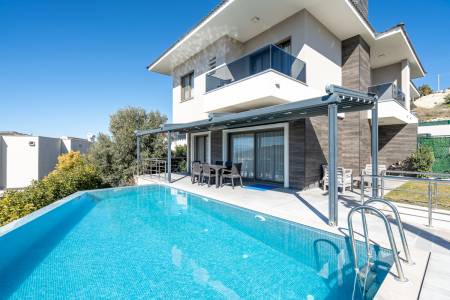 %25 Discount
Cesme, Merkez
Modern Design Stylish Villa with Private Pool and Private Garden, Fireplace, Close to the Marina in Cesme
Listing Reference Number
J5FB5
7 Sleeps
|
4 Bedrooms
|
3 Bathrooms
|
Private Outdoor Swimming Pool
Price Per Night
244,57 €
183,43 €
%25 Discount
We are glad to represent our Cesme Turkey vacation rental service where every little detail is thought of including opportunities both for private pool and shared pool. Cesme, Turkey, the pearl of Aegean Region, one of the districts with the highest number of tourists in our country, has been turning into a more popular holiday destination day by day. It is everyone's dream to have an unforgettable holiday in the city, which has become a frequent destination for both domestic and foreign tourists. In the most beautiful spots of the city, we are waiting for you to experience the holiday of your dreams with our private pool and terrace, or with our shared pool or deluxe room options. In order not to miss our Cesme Turkey vacation rental opportunities, you can contact us at any time and determine the date when you will be our guest.
Advantages of Vacation Rental Homes in Cesme Turkey
Ceşme is one of the most touristic districts of İzmir, located on the Urla peninsula. The city, which dates back to the 7th century BC, is eye-catching in every sense with its climate and historical texture. We can list some of the advantages we offer for our guests who have decided to take advantage of the Cesme Turkey vacation rental service for a glamorous holiday in this glamorous city.
1. Enjoy the private pool
While browsing the rental opportunities of vacation rental homes in Cesme Turkey, maybe the reason why the villas conquer your heart is that they have a private pool for you. You will never have had fill of summer with your private pool and even the garden, and you will want to extend your holiday a little more every day.
2. Have a peaceful holiday alone or with your loved ones
We are here to do our best for you to enjoy our secure rental homes with both our single deluxe rooms and up to 15 beds.
3. Explore the Aegean Sea within walking distance with the opportunities of vacation rentals in Cesme Turkey.
Our vacation rental homes, located just a few hundred meters from the sea, are another beauty with the peaceful smell of the sea, the sound of seagulls and waves in the background. After a few minutes of walking, you will reach the Aegean Sea and experience your holiday without getting tired and stressed.
4. Enjoy a home prepared according to your needs
While some of our guests prefer to stay in minimalist planned houses such as bungalows, some of our guests prefer to spend their holidays in a villa equipped with stylish furniture, a specially designed fireplace and a sauna. According to the demands of our guests, we have a wide range of villas suitable for every need. Let us know your choice of daily rental villas in Cesme Turkey and we will offer you a specially prepared holiday paradise.
Places to See at Cesme Turkey
While Cesme, Turkey used to be a frequent destination for the people of Izmir for weekend getaways, over time it has become an essential holiday city for both domestic and international tourists. Rather than the city center of Cesme, towns such as Alacati and Ilica started to come to the forefront. In fact, most holidaymakers think that Alacati and other popular resorts are the districts of İzmir and search for Alacati Turkey vacation rental options. After a short research, those who understand that these places are not districts, but towns, lead to Cesme.
When you go to Cesme, places to visit are not limited to Alacati or Ilica. For those who want to make historical and cultural trips, places such as Cesme Museum, Cesme Castle, Historical Caravanserai, Hagia Haralambos Church, Erythrai Ancient City are recommended. Beaches such as Ilica Beach, Altinkum Beach, Dalyan Kocakari Beach, Cesme Cark Beach, Aya Yorgi Bay Beach, Boyalik Beach, etc. are recommended for those who want to leave the culture aside and have had fill of the sea-sand-sun trio. We recommend that the aspirants of daily vacation rental villas in Cesme Turkey rent the houses at the appropriate neighbourhood according to the type of holiday they want to make. Do not forget to contact us and clarify your reservation date to rent a house or villa at the most convenient neighbourhood for you.