Kusadasi Vacation Rentals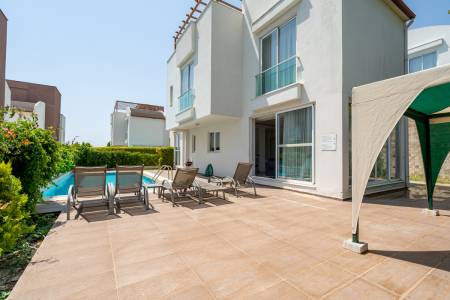 Kusadasi, Kadınlar Denizi
Adavillas Superior Luxury Villa with Private Swimming Pool, Private Garden and Partial Sea View in Kusadasi Ladies Beach Area
Listing Reference Number
8DTGY
8 Sleeps
|
4 Bedrooms
|
3 Bathrooms
|
Private Outdoor Swimming Pool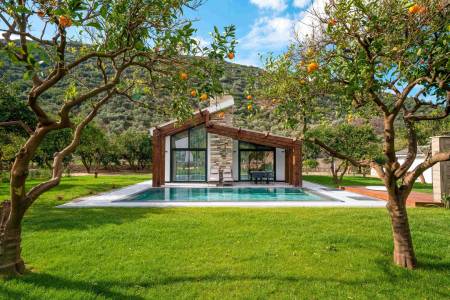 Kusadasi, Bayraklıdede
Deluxe Villa with Private Pool, Private Garden, Jacuzzi, Fireplace in a Luxury Hotel in Kusadasi
Listing Reference Number
PGLBV
2 Sleeps
|
1 Bedrooms
|
1 Bathrooms
|
Private Outdoor Swimming Pool
|
Hottub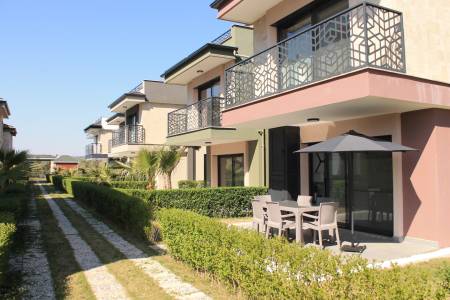 Kusadasi, Davutlar
Comfort Villa with Private Garden, garden Terrace, in Shared Pool Facility in Kusadasi Davutlar Area
Listing Reference Number
K5DU9
6 Sleeps
|
3 Bedrooms
|
3 Bathrooms
|
Shared Outdoor Swimming Pool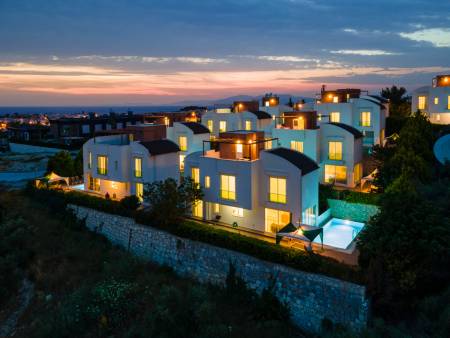 Kusadasi, Kadınlar Denizi
Adavillas Deluxe Villa with Private Swimming Pool, Garden Terrace and Panoramic Sea View in Kusadasi Ladies Beach Area
Listing Reference Number
NYM9L
8 Sleeps
|
4 Bedrooms
|
3 Bathrooms
|
Private Outdoor Swimming Pool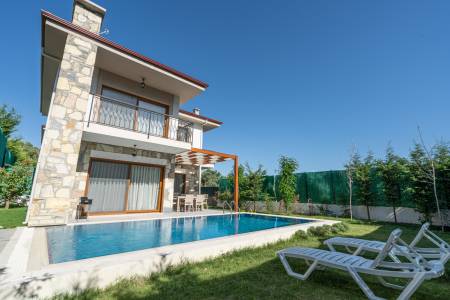 %40 Discount
Kusadasi, Caferli Köyü
Deluxe Villa with Sheltered Private Swimming Pool, Garden and Enjoying the Magnificent Nature in Kusadasi Caferli Village
Listing Reference Number
ZM26Z
8 Sleeps
|
3 Bedrooms
|
3 Bathrooms
|
Private Outdoor Swimming Pool
Price Per Night
198,07 €
118,84 €
%40 Discount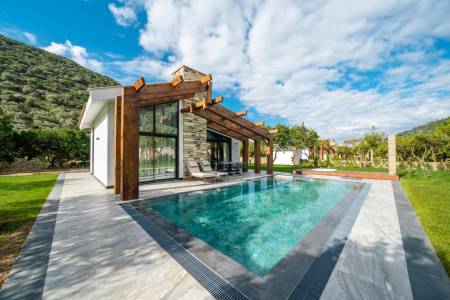 Kusadasi, Bayraklıdede
Magnificent Villa with Private Pool, Private Garden, Jacuzzi, Fireplace in a Luxury Hotel in Kusadasi
Listing Reference Number
BN286
4 Sleeps
|
2 Bedrooms
|
2 Bathrooms
|
Private Outdoor Swimming Pool
|
Hottub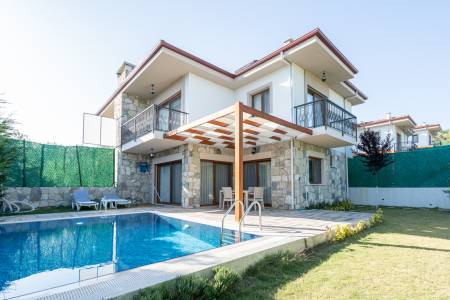 %40 Discount
Kusadasi, Caferli Köyü
Comfortable Villa with Sheltered Private Pool, Private Garden, in Nature in Kusadasi Caferli Area
Listing Reference Number
C7Z3L
8 Sleeps
|
3 Bedrooms
|
3 Bathrooms
|
Private Outdoor Swimming Pool
Price Per Night
222,00 €
133,20 €
%40 Discount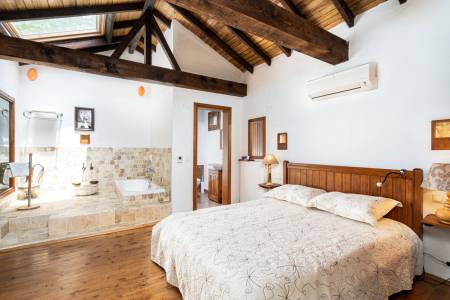 Kusadasi, Kirazlı Köyü
Ephesus Lodge Hotel - Boutique Hotel with Concept Rooms in Kusadasi Kirazli Village Near Ephesus Ancient City (Harem Room)
Listing Reference Number
A4N3Y
2 Sleeps
|
1 Bedrooms
|
1 Bathrooms
|
Shared Outdoor Swimming Pool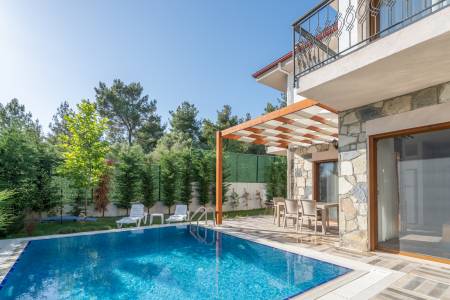 %40 Discount
Kusadasi, Caferli Köyü
Superior Villa with Sheltered Private Swimming Pool and Garden in Kusadasi Caferli Village
Listing Reference Number
1C8GM
5 Sleeps
|
2 Bedrooms
|
3 Bathrooms
|
Private Outdoor Swimming Pool
Price Per Night
194,00 €
116,40 €
%40 Discount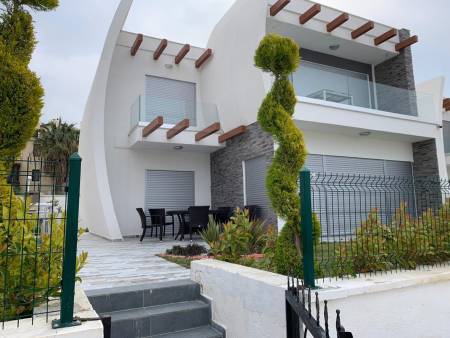 Kusadasi, Değirmendere
Modern Villa with Fireplace, Private Pool and Garden, in a Beautiful Complex in Kusadasi Degirmendere
Listing Reference Number
9UC27
8 Sleeps
|
4 Bedrooms
|
2 Bathrooms
|
Private Outdoor Swimming Pool
Vacation Rental in Kusadasi
Hovido offers you an unforgettable holiday experience. You can rent a vacation villas through our company, which has been caring about customer satisfaction since its establishment. Do not forgetthat vacation rentals are ideal options for a holiday in Kusadasi, one of the most beautiful resort areas of Turkey!
When you gather with your family and friends to celebrate a special occasion, one of the most important things is to make sure that everyone has a good time! What better way is there to ensure that happens than to book a vacation rental property such as a villa, bungalow or apartment? You'll be able to relax and be comfortable in a beautiful place, whether you want to explore the culture or just enjoy the beautiful scenery! It doesn't matter how long you'll be staying, you'll feel like you're home- except with a lot more space and better views. There is a wide range of options available. Whenever you're ready to book, Hovido can help you find the perfect vacation rental property for your needs.
Now come on, let's examine the details about Kusadasi and the villa rental options together.
About Kusadasi, Turkey
Turkey is a country full of historical and natural beauties all over the world. Kusadasi is also a place that hosts the natural and historical beauties in question. You can say hello to an unforgettable trip and holiday in Kusadasi, one of the most beautiful holiday regions of Turkey.
Located in the Aegean Region, Kusadasi is one of the districts of Aydin. The population of Kusadasi, which is one of the most important tourism regions dec our country, is about 2 million in summer. It is located 90 km from Izmir, 21 km from Selcuk, 157 km from Cesme and Bodrum, and the distance to Izmir Adnan Menderes Airport, the nearest airport to get to Kusadasi, is 65 km. May dec September in the resort area, where the average annual temperature is 16.7 degrees, there is a heavy influx of tourists. You can spend the most beautiful days of the year here by planning a holiday in Kusadasi, which is also very close to places such as the House of the Virgin Mary and the Ancient City of Ephesus.
Why Should You Choose Kusadasi for Vacation Rental
Why should you prefer a perfect villa holiday in Kusadasi? Here are the reasons as follows.
A Special Holiday in The Pandemic
If you rent a private villa with your own family, you can enjoy a peaceful holiday with plenty of space and privacy. Thus, you can observe all hygiene measures and eat comfortably at home. If you dec by car to the place of your choice, you will not become dependent on public transport among all these crowds. Thanks to this, you will be the one who controls everything and will not be tied to the restrictions imposed wherever you go.
In a private villa in a warm and sunny resort during the pandemic, you can, as we have already said, comply with any restrictions. Unlike everyday events, you also enjoy the sun, the sea, the beach, a new and magical environment, tranquility, space and privacy, and in most cases the private pool. On the other hand, you will continue to have all the comforts and services of your own home. That is why the way to a wonderful and relaxing holiday passes through the villa.
Privacy
As we have already said, you have much more space in a private villa! A typical hotel room usually has an area of about 20 m2, usually in a single room. A holiday home or a holiday villa is, of course, much larger. Since a holiday villa has more than one indoor and outdoor area, you will have more than one room. Therefore, you will have not only much more space but also a lot of privacy.
A vacation rentals in Kusadasi usually has several bedrooms, a kitchen, a living room, and an outdoor area. This means a lot of space to have a great time. On the one hand, you will have a great deal of privacy to do what you want, but also have dec space to get you all together and do what you want. On the other hand, according to other tourists, privacy is also provided. If that's what you like the most, you can walk around the house in your pajamas all day without being seen by strangers. Imagine a vacation without the hassle that other tourists often cause!
The Most Reliable Kusadasi Vacation Rental Method
Hovido is one of the professional companies that provide quality and reliable service to its customers. In this direction, thanks to our company, which has been striving for customer satisfaction since the day it was founded, you can make the most of Kusadasi villa rental services. You can create your reservation request by having much more detailed information about Kusadasi villa rental prices. In addition, you can take advantage of the campaign and reasonable prices by booking early.