Kalkan Vacation Rentals | Hovido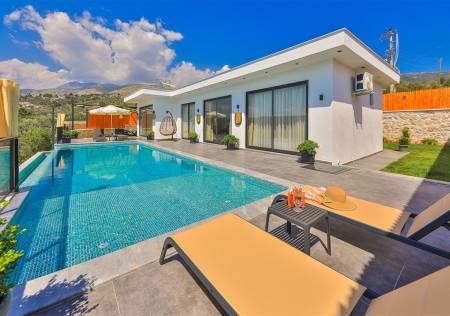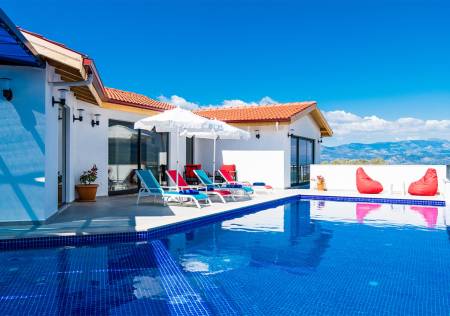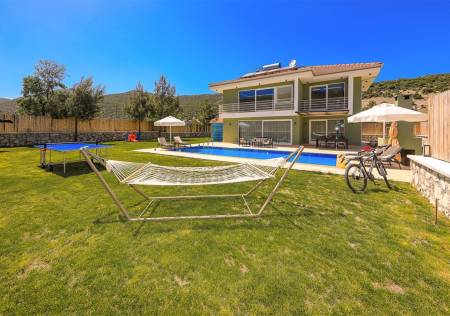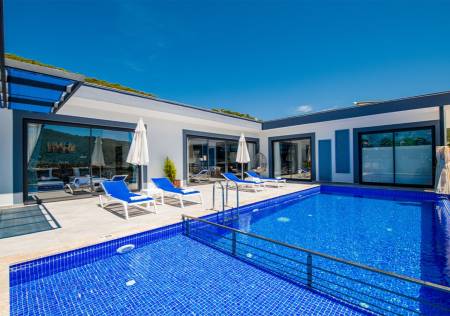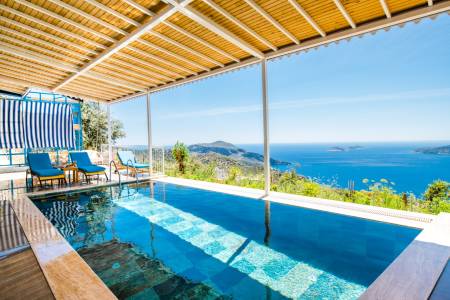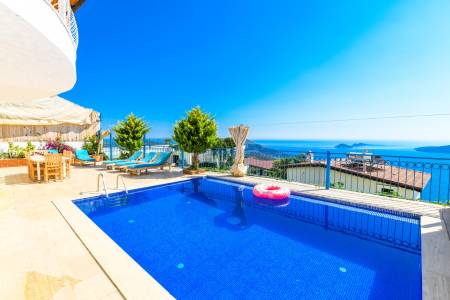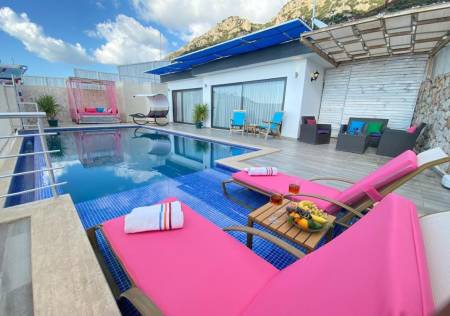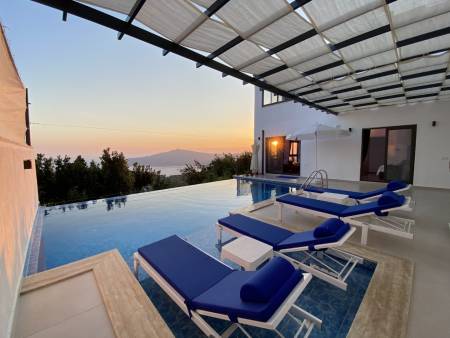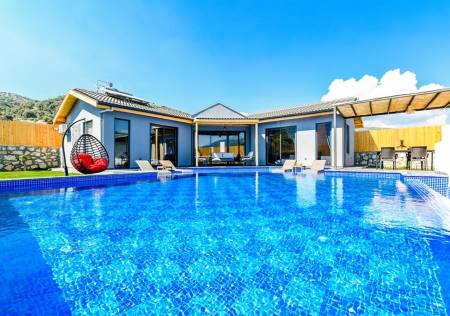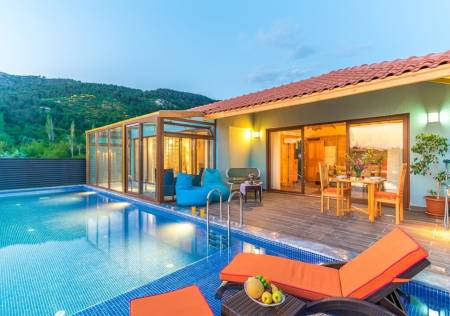 Renting a Holiday Villa in Kalkan
Hovido.com offers a magnificent selection of luxury villas for rent in Kalkan, a beautiful seaside town in Turkey. These villas are ideal for families, couples, or groups of friends looking for a comfortable and private holiday in a beautiful setting.
Each villa is equipped with modern facilities, designed and decorated to high standards. The villas are located in surroundings with magnificent views of the Mediterranean and the breathtaking landscapes of the Taurus Mountains.
Renting a villa in Kalkan allows holidaymakers to experience a comfortable and private holiday. Villas in Kalkan are equipped with modern facilities and designed to high standards. Most of the villas are located with private pools, sea views, and spacious gardens.
Renting a villa in Kalkan offers many advantages over hotel accommodation. Villas are designed for the freedom and privacy of holidaymakers. In addition, villas have fully equipped kitchens and dining areas, offering holidaymakers the option to prepare their own meals. This way, holidaymakers can explore local flavors by preparing their own meals.
Renting a villa in Kalkan also offers an economical holiday option. Holidaymakers traveling in large groups can share villas, spending less money than they would on hotel accommodation. In addition, since most of the villas have private pools, holidaymakers can spend enjoyable time by the pool.
Renting a villa in Kalkan offers an excellent holiday option for families, couples, and groups of friends. Renting a villa is an ideal option for holidaymakers who want to experience a comfortable holiday while exploring the beauties of Kalkan.
With its magnificent view, beautiful beaches, and rich history, Kalkan is a perfect holiday destination. Rent a villa from Hovido.com and experience the ultimate luxury and comfort on your next holiday.