Vacation Rentals in Turkey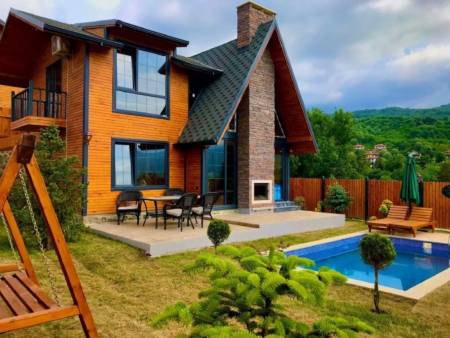 Sapanca, Ünlüce
Luxury Bungalow with Sheltered Heated Private Pool, Private Garden, Fireplace, Jacuzzi in Sapanca
Listing Reference Number
Y2FV8
4 Sleeps
|
2 Bedrooms
|
2 Bathrooms
|
Private Outdoor Swimming Pool
|
Heated Swimming Pool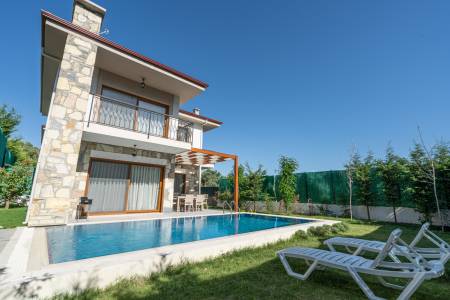 %40 Discount
Kusadasi, Caferli Köyü
Deluxe Villa with Sheltered Private Swimming Pool, Garden and Enjoying the Magnificent Nature in Kusadasi Caferli Village
Listing Reference Number
ZM26Z
8 Sleeps
|
3 Bedrooms
|
3 Bathrooms
|
Private Outdoor Swimming Pool
Price Per Night
198,07 €
118,84 €
%40 Discount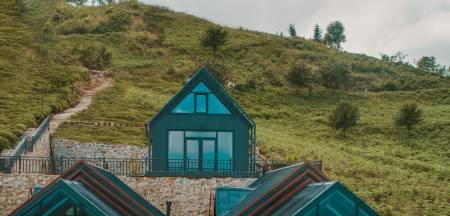 %15 Discount
Rize, Ardeşen
Elegant Bungalow with Lush Green Nature View, Jacuzzi, Fireplace Stove and Glass Roof in Rize Ardesen
Listing Reference Number
6EZFA
2 Sleeps
|
1 Bedrooms
|
1 Bathrooms
|
Hottub
Price Per Night
179,33 €
152,43 €
%15 Discount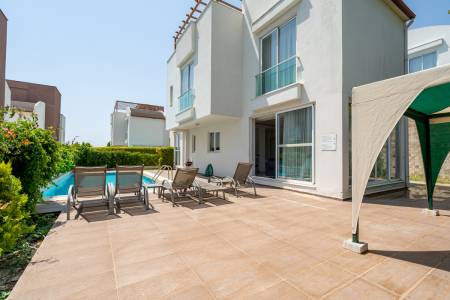 Kusadasi, Kadınlar Denizi
Adavillas Superior Luxury Villa with Private Swimming Pool, Private Garden and Partial Sea View in Kusadasi Ladies Beach Area
Listing Reference Number
8DTGY
8 Sleeps
|
4 Bedrooms
|
3 Bathrooms
|
Private Outdoor Swimming Pool
%15 Discount
Rize, Ardeşen
Deluxe Bungalow with Wonderful Nature View, Jacuzzi and Balcony Terrace in Rize Ardesen
Listing Reference Number
UM548
2 Sleeps
|
1 Bedrooms
|
1 Bathrooms
|
Hottub
Price Per Night
167,41 €
142,30 €
%15 Discount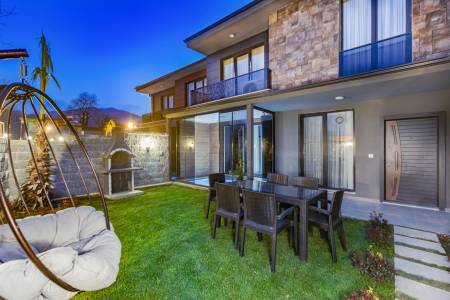 Sapanca, Kırkpınar
Comfortable Villa with Heated Private Indoor Pool, Private Garden, Barbeque in Sapanca Kirkpinar
Listing Reference Number
KPMUM
4 Sleeps
|
2 Bedrooms
|
3 Bathrooms
|
Private Outdoor Swimming Pool
|
Heated Swimming Pool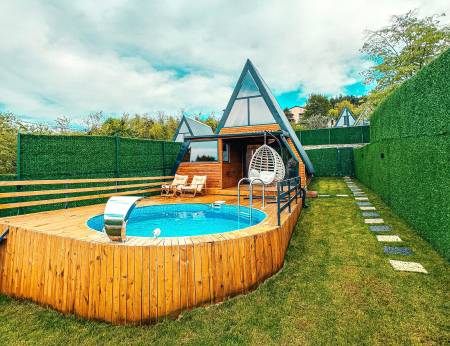 Sapanca, Nailiye
Comfortable Bungalow Private Pool, Private Garden, Jacuzzi, Fireplace Stove in Sapanca
Listing Reference Number
VK7FA
4 Sleeps
|
2 Bedrooms
|
1 Bathrooms
|
Private Outdoor Swimming Pool
|
Hottub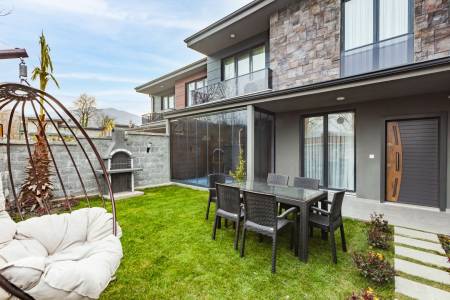 Sapanca, Kırkpınar
Modern Villa with Heated Private Indoor Pool, Private Garden, in a Facility in Sapanca Kirkpinar Area
Listing Reference Number
DGCMB
5 Sleeps
|
3 Bedrooms
|
3 Bathrooms
|
Private Outdoor Swimming Pool
|
Heated Swimming Pool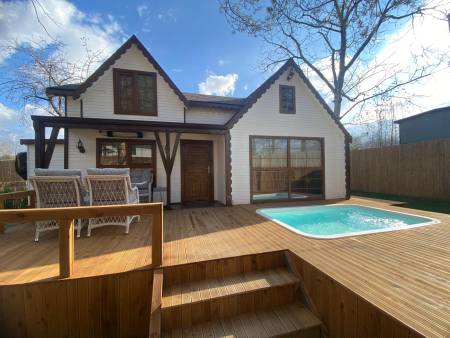 Sapanca, Rüstempaşa
Comfortable Tiny House with Heated Private Pool with Jacuzzi in the Lakefront Facility in Sapanca Rustempasa Area
Listing Reference Number
F4AUG
2 Sleeps
|
1 Bedrooms
|
1 Bathrooms
|
Private Outdoor Swimming Pool
|
Heated Swimming Pool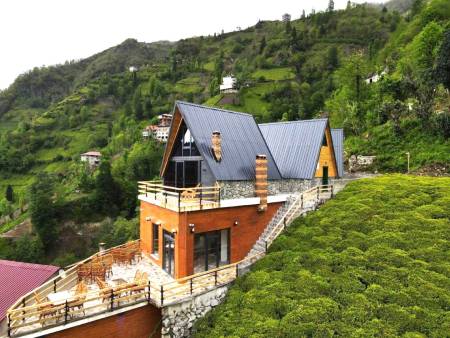 %33 Discount
Rize, Çamlıhemşin
Authentic Bungalow with Unique Firtina River and Nature View, Jacuzzi and Fireplace in Rize Camlihemsin
Listing Reference Number
L11GJ
2 Sleeps
|
1 Bedrooms
|
1 Bathrooms
|
Hottub
Price Per Night
182,91 €
122,55 €
%33 Discount
The Most Reliable Vacation Villa Rental Options
Vacation villa rental is one of the most effective options for planning a wonderful holiday with your loved ones. If you want to accumulate unforgettable memories and take advantage of special holiday opportunities, you are at the right address. Hovido offers you the most perfect options for your holiday.
Hovido manages to make both you and your loved ones happy by offering you different villa options. Take immediate action and take advantage of the unique villa options to stay in reliable villas that fit your budget and get an unforgettable holiday experience.
Advantages of a Vacation Rental
We can talk about the many advantages of a villa holiday. The advantages in question are, in general, as follows.
Privacy
The most important advantage of a villa holiday is undoubtedly privacy. There are no common areas that you have to use with different individuals, such as in hotels. Therefore, you can spend a vacation with your loved ones flawlessly, confidentially, and reliably. You can take advantage of the villa holiday options to enjoy a perfect holiday without foreign eyes around you.
A Home Away From Home
With Villa holiday, you can say hello to a holiday away from home but the comfort of your home. You will feel like you are at home with your kitchen, different rooms, and usage areas. However, the most important difference from your home is that it offers a unique holiday experience.
Your Private Pool
Don't you want to have a pool where you can have fun as you want and use it at any time? Who wouldn't? With Villa Holiday, you can say hello to a unique holiday experience in your private pool. Moreover, without any restrictions or prohibitions.
The End of Delicious Hotel Food
If you do not want to pay for dishes that do not suit your taste buds and do not appeal to you, you can choose a villa holiday. You can choose breakfast, lunch, and dinner according to your taste buds without having to eat each meal at certain times. If you wish, you can make your meals or you can order them easily.
Vacation Rentals That Suitable Social Events
If you are looking for the perfect place to celebrate, you are at the right address. With social event suitable vacation villa rental options, you can have a unique celebration with your loved ones in the sunlight or moonlight.