Kusadasi, Kadınlar Denizi
Adavillas Superior Luxury Villa with Private Swimming Pool, Private Garden and Partial Sea View in Kusadasi Ladies Beach Area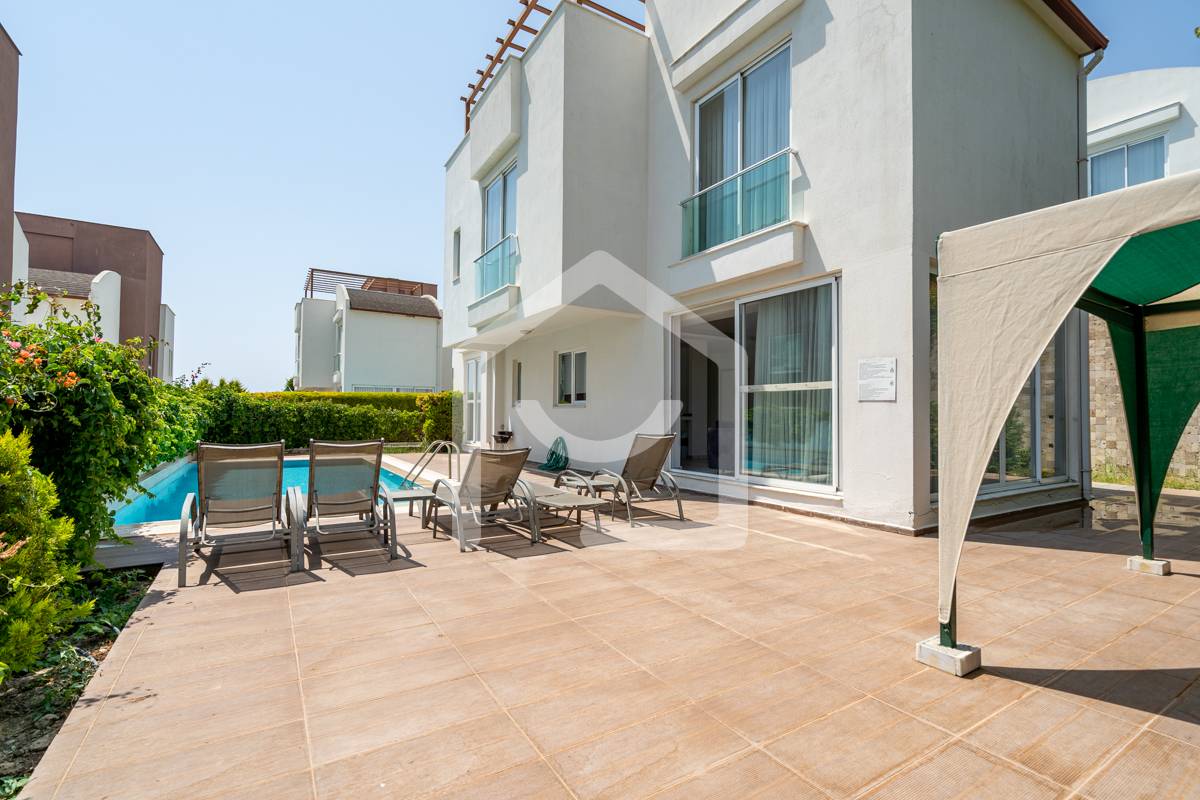 Listing Num. 8DTGY
All Photos
Villas with Private Swimming Pool
Contact Us
Smiling Guest Line

09:00 - 21:00 (GMT+3)
+902566221100

Send a Message
WhatsApp

Send a Message
Messenger
Description
Adavillas is a facility located in the Kusadasi Ladies Beach area, consisting of modern luxury villas with Long Beach, Dilek Peninsula, National Park and magnificent panoramic views. Each villa consists of 4 bedrooms , a comfortable and simply furnished living room, a fully-equipped kitchen and a roof terrace with unique sea view. All villas have their own private swimming pool and garden terrace area.

Pool dimensions: 7 mt x 3.5 m Depth 140 cm

There are 11 villas, reception, agency office, restaurant and cafe in the facility. Our prices include periodic villa cleaning, pool-garden maintenance and cleaning, technical service, free Wifi and electricity-water usage. Ladies Beach is just 1 km away. The center with its world-famous cruise port and luxury yacht marina is at a distance of 3.5 km.

Adavillas is a complex managed as a villa-hotel concept with 24 hours security, reception service and there is always someone to assist you when you need it.

All of our villas are regularly cleaned and disinfected for insects and pests.
Availability
June 2023
Mon
Tue
Wed
Thu
Fri
Sat
Sun
July 2023
Mon
Tue
Wed
Thu
Fri
Sat
Sun
August 2023
Mon
Tue
Wed
Thu
Fri
Sat
Sun
September 2023
Mon
Tue
Wed
Thu
Fri
Sat
Sun
October 2023
Mon
Tue
Wed
Thu
Fri
Sat
Sun
November 2023
Mon
Tue
Wed
Thu
Fri
Sat
Sun
December 2023
Mon
Tue
Wed
Thu
Fri
Sat
Sun
January 2024
Mon
Tue
Wed
Thu
Fri
Sat
Sun
February 2024
Mon
Tue
Wed
Thu
Fri
Sat
Sun
March 2024
Mon
Tue
Wed
Thu
Fri
Sat
Sun
April 2024
Mon
Tue
Wed
Thu
Fri
Sat
Sun
May 2024
Mon
Tue
Wed
Thu
Fri
Sat
Sun
Amenities
Total Square Meter
220 sq m
Wi-Fi Internet Connection
Private Outdoor Swimming Pool
Garden View
Pool View
Nature View
City View
Terrace
Garden/Yard
Garden Sofa Set
Sunbed
Barbeque
Parking Lot (Free)
Parking Lot
24 Hours Reception
Cleaning
Air Conditioning
Dishwasher
Washing Machine
Refrigerator
Aspirator
Oven
Television
Microwave Oven
Kettle
Tea Maker
Iron
Ironing Board
Drying Rack
Hairdryer
Blackout Blind
Wardrobe
Couch
Dining Table
Baby Feeding Chair
Crib
Hanger
Baseline Kitchen Equipments
Wine Glass
Raki Glass
Rubbish Bin
Bedclothes
Quilt
Bed Lining
Pillow
Pillowcase
Undersheet
Towel
Toilet Paper
Shampoo
Hair Conditioner
Body Shampoo
Sanitizer
Shower
Shower Cabin
Satellite TV
Kitchen
Living Room
Restroom
Bathroom
Security on Site
Security Camera System
Fire Extinguisher
Bicycle Rental Service
Scuba Diving Service
Horseback Riding Service
Golf Range
Not Suitable for Entertainment
Handicapped Friendly
Not Suitable for Pets
Not Suitable for Social Event
For Families Only
Unconditional Right of Cancellation up to 30 Days
Rules
Security Deposit:
50,00 €
The guest may cancel his/her reservation within 30 days prior to the reservation check-in date and in this situation the prepayment that was made is refunded. In the event the guest cancels his/her reservation with less than 30 days remaining or he/she fails to check in, the guest is liable to pay the total sum of the remaining reservation.

For changes in reservation dates requested by the guest, changes in the dates are made on condition that the house owner gives his/her approval. However, in situations in which the requested date gives rise to a change in seasonal prices, the change in price reflects on the reservation. This procedure is carried out free of charge at hovido.com.

In situations in which the advertiser cancels a reservation, in order to resolve any inconvenience sustained by the guest, the advertiser tries to offer an equivalent option to hovido.com guest reservations. In the event the guest does not accept the option, the sum paid by the guest is refunded in full.

Requests for reservations, cancellations and reservation changes are only processed if made by e-mail.

The number of people specified on the reservation constitutes the basis of the accommodation and exceeding the capacity is not permitted. In the event the bed capacity in a property is exceeded the house owner reserves the right to demand an additional fee or refuse to accept those exceeding the capacity.

At the time of entering the property a deposit of €100,00 against any loss or damage to the place of accommodation and the contents thereof is collected in cash by the house owner from the guest. In the event there is no damage on the date of departure, the sum of the collected deposit is refunded in cash by the house owner to the guest.

Electricity and water consumption is included in the accommodation fee, the daily limit for electricity consumption is 40 kwh; and the daily limit for water consumption is 10 m3.


The remaining sum of the payment may be made on entering the accommodation in cash, by credit card or EFT/money order.

The rules that must be complied with during the accommodation are clearly stipulated in the guest accommodation contract approved by the guest when making the reservation request. Guests are obliged to comply with these rules.
Location
Haritayı İncele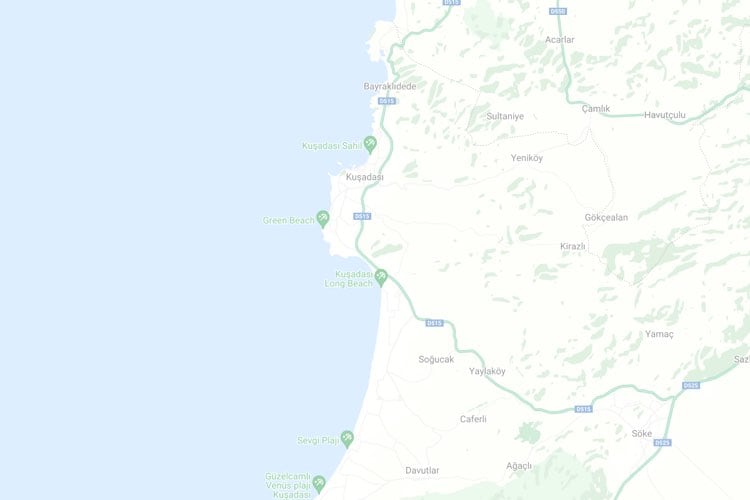 Guest Reviews
Oğulcan Ö.
May 2023
5
Herşey çok güzeldi , villada herşey mevcuttu, ekip güleryüzlü ilgiliydi memnun kaldık teşekkür ederiz..
Sedef B.
September 2022
5
Rezervasyonla ilgilenen ekip çok başarılı,bize çok yardımcı olundu,villa çok güzel aşırı keyifli bir haftasonu geçirdik herşey için çok teşekkürler, mutlaka tekrardan görüşeceğiz:)
Safiye Ü.
August 2022
5
Ev çok temiz ve eşyalar yeterli idi. Her odada banyo olması büyük avantaj. Havuz yeterli. Teşekkür ederiz ilginiz için. Satış personeli her aşamada çok doğru ve yeterli bilgi veriyor.
Ugur K.
July 2022
5
Her sey cok guzel. Calisanlar hepsi cana yakinligi profesyonelligi gercekten mukkemmel. Bunu gercekten biliyorum. Sizi butun yakinlarima onerecegim ve gelecek yil tekrardan gorusmek uzure....
Çetiner F.
June 2022
5
Hersey çok güzeldi Hersey için çok TSK ederiz çok memnun kaldık tekrar görüşmek üzere
Ferudun Y.
June 2022
4
Çok güzel bir dinlenme yeri
Yiğit A.
June 2022
5
Her sey cok güzeldi , evin temizliği icin ayrica teşekkürler
Nihal Ş.
July 2021
5
Harika. Tertemiz. Her odada klima. Hizmet kusursuz. Ara temizlik yaptılar artı puan. Havuz daha once gittimiz yerlere göre küçüktü ama yetti. Her sabah çöp alınıyor evın havuzun etrafı temizleniyordu.