Kusadasi, Bayraklıdede
Deluxe Villa with Private Pool, Private Garden, Jacuzzi, Fireplace in a Luxury Hotel in Kusadasi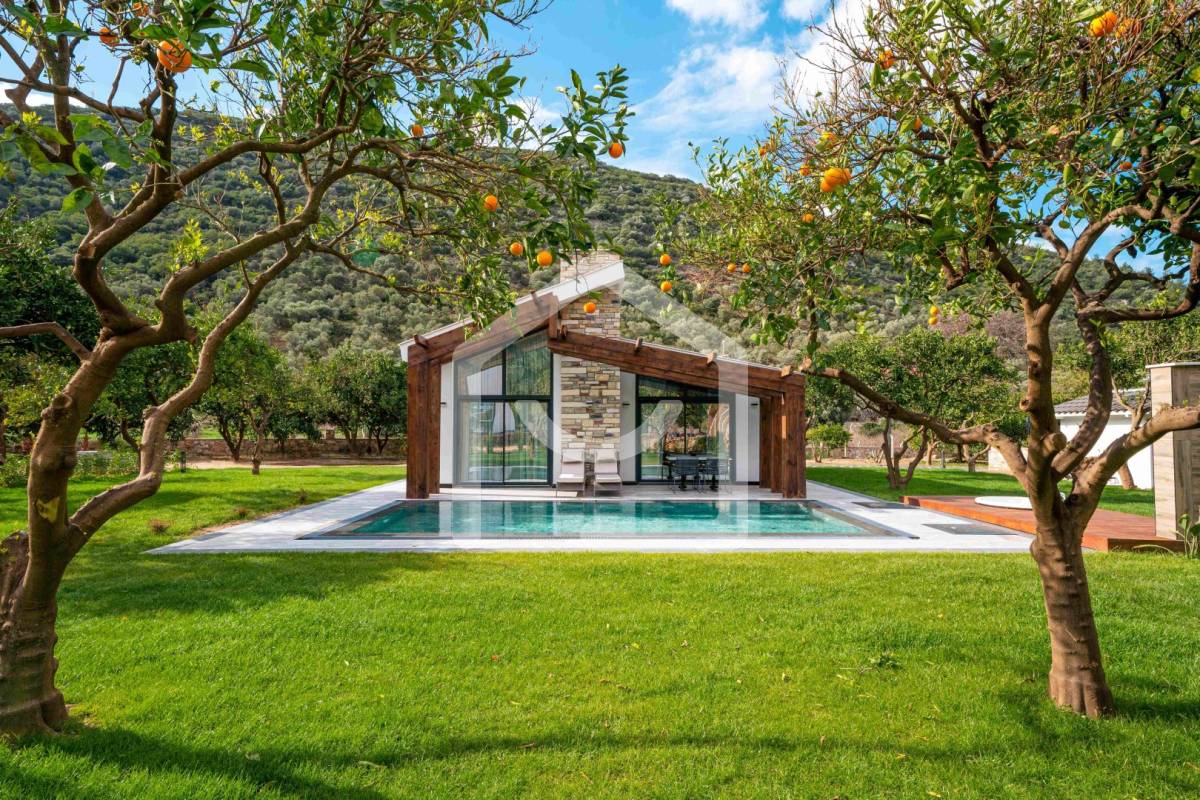 Listing Num. PGLBV
All Photos
Villas with Private Swimming Pool
Contact Us
Smiling Guest Line

09:00 - 21:00 (GMT+3)
+902566221100

Send a Message
WhatsApp

Send a Message
Messenger
Description
Our villa is located in a luxury hotel in Kusadasi Bahcecik Bogazi area and has a private pool, private garden, jacuzzi and fireplace. It is comfortably furnished with 1 bedroom, 1 living room and 1 bathroom-toilet, and is suitable for 2 people. Prices include breakfast.

In our hotel, where you will have a wonderful time on your holiday, there is a private butler service. It offers a perfect environment for both adults and children with its restaurants serving unique tastes from local and international cuisine, wine house, bars, indoor heated shared swimming pool, gym, spa & sauna (some services are subject to extra charge), mini zoo and walking paths. You will be able to relieve the tiredness of the whole year with quality service together with your family and loved ones.

Pool Dimension: 8 mt x 4 mt, Depth: 140 cm

There are 44 units in the facility, although the pricing and unit specifications may vary. It is suitable for families who want to rent more than one unit.

All of the units are regularly cleaned and disinfected for insects and pests.
Availability
May 2023
Mon
Tue
Wed
Thu
Fri
Sat
Sun
June 2023
Mon
Tue
Wed
Thu
Fri
Sat
Sun
July 2023
Mon
Tue
Wed
Thu
Fri
Sat
Sun
August 2023
Mon
Tue
Wed
Thu
Fri
Sat
Sun
September 2023
Mon
Tue
Wed
Thu
Fri
Sat
Sun
October 2023
Mon
Tue
Wed
Thu
Fri
Sat
Sun
November 2023
Mon
Tue
Wed
Thu
Fri
Sat
Sun
December 2023
Mon
Tue
Wed
Thu
Fri
Sat
Sun
January 2024
Mon
Tue
Wed
Thu
Fri
Sat
Sun
February 2024
Mon
Tue
Wed
Thu
Fri
Sat
Sun
March 2024
Mon
Tue
Wed
Thu
Fri
Sat
Sun
April 2024
Mon
Tue
Wed
Thu
Fri
Sat
Sun
Amenities
Total Square Meter
55 sq m
Wi-Fi Internet Connection
Food and Drink Service
Private Outdoor Swimming Pool
Shared Outdoor Swimming Pool
Shared Indoor Swimming Pool
Outdoor Shower
Private Beach
Steam Room
Turkish Bath
Hottub
Garden View
Pool View
Nature View
Terrace
Garden/Yard
Sunshade
Sunbed
Fireplace
Table Tennis
Gym
Playground
Parking Lot (Free)
Parking Lot
Private Parking
Restaurant
Room Service
24 Hours Reception
Cleaning
Laundry Room
Ironing Service
Air Conditioning
Central Heating
Floor Heating
Refrigerator
Television
Kettle
Wardrobe
Couch
Baby Feeding Chair
Crib
Hanger
Rubbish Bin
Bedclothes
Quilt
Blanket
Bed Lining
Pillow
Pillowcase
Undersheet
Towel
Slipper
Toilet Paper
Shampoo
Hair Conditioner
Body Shampoo
Shower Cabin
Satellite TV
Living Room
Restroom
Bathroom
Security on Site
Security Camera System
Not Suitable for Entertainment
Not Suitable for Handicapped
Not Suitable for Pets
Not Suitable for Social Event
Breakfast Included
Rules
The guest can cancel their reservation up to 60 days before the reservation check-in date, in this case the prepayment will be refunded. In case of less than 60 days, he is obliged to pay the full amount of the remaining reservation if he cancels the reservation or does not check in.

For reservation date changes requested by the guest, the date change is made, provided that the host approves. However, in cases where the period prices of the requested date differ, the changed amount is reflected in the reservation. This is done free of charge by hovido.com.

In cases where the advertiser cancels the reservation, hovido.com tries to offer an equivalent option to the guest reservation in order to relieve the guest's grievance. If the guest does not accept the option, the full amount paid will be refunded to the guest.

Reservation requests, cancellations or changes are processed only if they are made by e-mail.
The number of people specified in the reservation is based on accommodation and overcapacity is not allowed. In case of excess bed capacity, the landlord reserves the right to charge additional fees or refuse to accept persons who exceed the capacity.

Guests are responsible to compensate for any damage and loss that may occur in the accommodation and the furniture inside.

Electricity and water consumption are included in the accommodation fee.

The remaining payment amount can be made at check-in by credit card, EFT/Money Transfer and cash.

The rules to be followed during the stay are clearly stated in the rental agreement approved by the guest when making the reservation request. The guest is obliged to abide by these rules.
Location
Haritayı İncele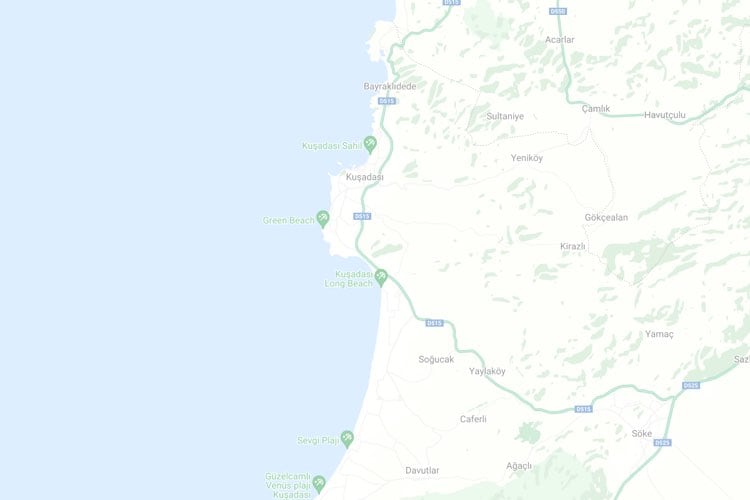 Guest Reviews
Our guests have not left any reviews yet.