Kusadasi, Değirmendere
Luxury Holiday Villa with Private Swimming pool and Garden Within the Complex Located in Kusadasi Değirmendere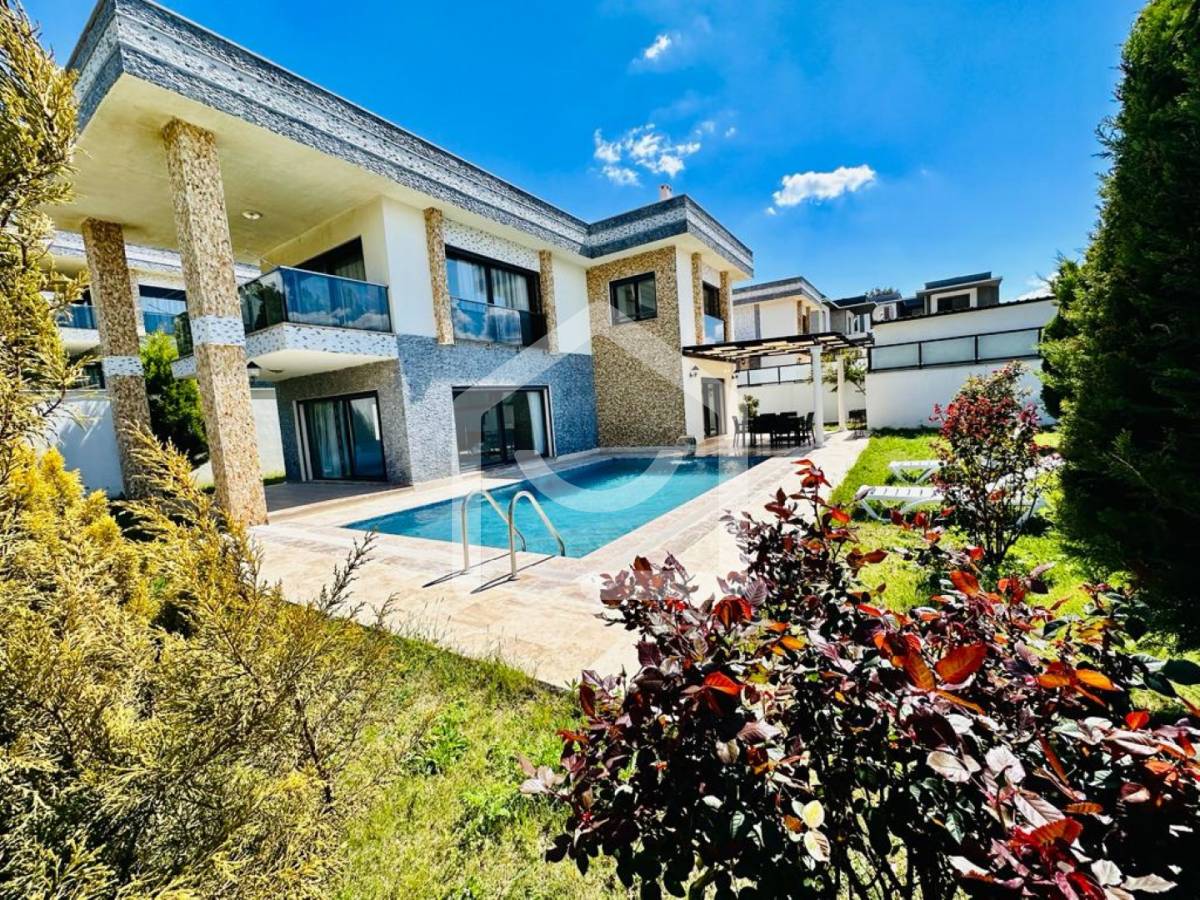 Listing Num. 37M17
All Photos
Villas with Private Swimming Pool
Contact Us
Smiling Guest Line

09:00 - 21:00 (GMT+3)
+902566221100

Send a Message
WhatsApp

Send a Message
Messenger
Description
Our villa is located in Kusadasi, Degirmendere which has a spacious usage area and terrace view with a private pool and private garden. It consists of 4 bedrooms, 1 living room, and 4 bathrooms-toilets and is suitable for 8 people. There is all the basic equipment in the kitchen. Each room has an air-conditioning system. It is 7 km from Kusadasi city center, 3 km from the shopping center, 3 km from Long Beach.

Our prices include WİFİ, periodic pool-garden maintenance and cleaning, technical service, car parking area and electricity-water usage.

In the facility, there are 4 villas decorated with the same standards, although the furniture and decoration may vary. It is suitable for families who want to rent more than one villa.

All of our villas are regularly cleaned and disinfected for insects and pests.
Availability
June 2023
Mon
Tue
Wed
Thu
Fri
Sat
Sun
July 2023
Mon
Tue
Wed
Thu
Fri
Sat
Sun
August 2023
Mon
Tue
Wed
Thu
Fri
Sat
Sun
September 2023
Mon
Tue
Wed
Thu
Fri
Sat
Sun
October 2023
Mon
Tue
Wed
Thu
Fri
Sat
Sun
November 2023
Mon
Tue
Wed
Thu
Fri
Sat
Sun
December 2023
Mon
Tue
Wed
Thu
Fri
Sat
Sun
January 2024
Mon
Tue
Wed
Thu
Fri
Sat
Sun
February 2024
Mon
Tue
Wed
Thu
Fri
Sat
Sun
March 2024
Mon
Tue
Wed
Thu
Fri
Sat
Sun
April 2024
Mon
Tue
Wed
Thu
Fri
Sat
Sun
May 2024
Mon
Tue
Wed
Thu
Fri
Sat
Sun
Amenities
Total Square Meter
220 sq m
Wi-Fi Internet Connection
Private Outdoor Swimming Pool
Sea View
Garden View
Pool View
Nature View
City View
Garden/Yard
Balcony
Garden Sofa Set
Balcony Sofa Set
Sunbed
Barbeque
Parking Lot (Free)
Air Conditioning
Dishwasher
Washing Machine
Refrigerator
Aspirator
Oven
Television
Kettle
Tea Maker
Iron
Ironing Board
Drying Rack
Hairdryer
Couch
Crib
Baseline Kitchen Equipments
Rubbish Bin
Bedclothes
Bed Lining
Pillow
Pillowcase
Undersheet
Towel
Toilet Paper
Shower
Shower Cabin
Satellite TV
Kitchen
Living Room
Restroom
Bathroom
Scuba Diving Service
Horseback Riding Service
Golf Range
Not Suitable for Entertainment
Not Suitable for Handicapped
Not Suitable for Pets
Not Suitable for Social Event
For Families Only
Unconditional Right of Cancellation up to 60 Days
Rules
Security Deposit:
100,00 €
The guest may cancel the reservation wit60 days prior to the reservation check-in date and in this situation the prepayment that was made is refunded. In the event the guest cancels the reservation with less than 60 days remaining or fails to check in, the guest is liable to pay the total sum of the remaining reservation.

For changes in reservation dates requested by the guest, changes in the dates are made on condition that the house owner gives the approval. However, in situations in which the requested date gives rise to a change in seasonal prices, the change in price reflects on the reservation. This procedure is carried out free of charge at hovido.com.

In situations in which the advertiser cancels a reservation, in order to resolve any inconvenience sustained by the guest, the advertiser tries to offer an equivalent option to hovido.com guest reservations. In the event the guest does not accept the option, the sum paid by the guest is refunded in full.

Requests for reservations, cancellations and reservation changes are only processed if made by e-mail.

The number of people specified on the reservation constitutes the basis of the accommodation and exceeding the capacity is not permitted. In the event the bed capacity in a property is exceeded the house owner reserves the right to demand an additional fee or refuse to accept those exceeding the capacity.

At the time of entering the property a deposit of ₺1000,00 against any loss or damage to the place of accommodation and the contents thereof is collected in cash by the house owner from the guest. In the event there is no damage on the date of departure, the sum of the collected deposit is refunded in cash by the house owner to the guest.

Electricity and water consumption is included in the accommodation fee (the daily limit for electricity consumption is 40 kwh).

The remaining sum of the payment should be made in cash upon check-in.

The rules that must be complied with during the accommodation are clearly stipulated in the guest accommodation contract approved by the guest when making the reservation request. Guests are obliged to comply with these rules.
Location
Haritayı İncele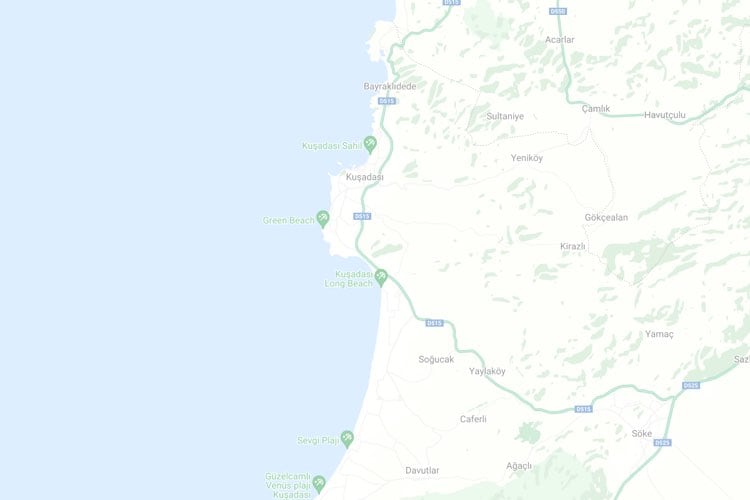 Guest Reviews
Kenan P.
September 2022
5
Ev genel anlamda temizdi, sadece dip köşe temizliğinde biraz daha dikkat edilebilirdi, özellikle koltuk araları. Havuz ve bahçe gayet temiz ve bakımlıydı. 1-2 aydınlatma ve elektrik durumu ile alakalı Aydın Bey hızlı bir şekilde yardımcı oldu. Kendisine teşekkür ederim yardımlarından dolayı. Genel anlamda ailem ve ben memnun kaldık. Villada kaç gün kalınıyorsa o adette her tuvalette tuvalet kağıdı ve havlu kağıt bulundurulması gerekiyor bence. Kalmak isteyenler bu malzemeler ile, deterjan, yağ, tuz, şeker vb. şeyleri getirmeyi atlamasınlar.
Yavuz Y.
August 2022
5
Ideale plaats om tot rust te komen. Alles is ook dicht in de buurt, zoals supermarkten , kledingwinkels, eet en drink plaatsen, de zee op 5 min rijden. Mooie villa met alle benodigdheden. Meneer Aydın was zeer behulpzaam, hij zorgt dat u niets te kort komt. We hopen nog is terug te kunnen komen.
Kadir T.
July 2022
5
Genel anlamda memnun kaldık. Otopark problemi olmaması bizi sevindirdi teşekkürler.
Mustafa B.
June 2022
3
Villa ilk bakışta çok güze ama kullandıkça sorunlar ortaya çıktı. Giriş yapmadan önce belli ki birşey kontrol edilmemiş. Su ile ilgili problemler çok fazlaydı. Üst kattaki duşlar çalışmıyordu. Usta birisini devreye koyabildi diğeri ise tüm seyahat boyunca çalışmadı. Tuvaletlerin biri ise su almıyordu. Temizlik iyi yapılmamış, odalarda yerler tozdu ve ayaklara yapışıyordu. Villanın etrafı kapalı değildi ve sokak tarafından içerisi çok rahat görünüyordu. Havuz şelalesi çalışmıyordu. Havuz dibindeki tozlar alınmadı. Ütü masası istediğimizde kılıfı olmiyan bir ütü verildi ve kılıf niyetine bir çarşaf verildi. Elektrik süpürgesi çalışır vaziyette değildi kendimiz tozunu döküp filtresini temizledik. Odaların birinde klima çalışmıyor. Havuz yeterince hazır değildi, biz giriş yaptıktan sonra tam olarak dolduruldu ve ilaçlar ilave edildi. İlk iki gün su kalitesi iyi değildi.onun dışında villanın beyaz eşyaları kaliteli. Oturma grubu güzel. Bahçe bakımlı. Biraz bakımla çok daha güzel olurdu.