Sapanca, Şükriye Köyü
Magnificent Stone House with Private Pool, Pool Terrace, Private Garden, Jacuzzi, Fireplace, in Nature in Sapanca
Listing Num. MZK5A
All Photos
Villas with Private Swimming Pool
Contact Us
Smiling Guest Line

09:00 - 21:00 (GMT+3)
+902566221100

Send a Message
WhatsApp

Send a Message
Messenger
Description
Our stone house in Sapanca Şükriye area is located in nature and serves with its private pool, pool terrace, private garden, jacuzzi and fireplace. It can accommodate 4 people with 2 bedrooms, 1 living area and 2 bathrooms-toilets. Prices include entrance cleaning, periodic pool-garden maintenance and cleaning, Wifi internet and electricity-water usage. A perfect holiday opportunity awaits you with your loved ones in a wonderful atmosphere.

There are 2 villas decorated with the same standards, although the furniture, decoration and location in the complex may vary. It is suitable for families who want to rent more than one villa.

Pool Dimension: 6 mt x 4 mt, Depth: 150 cm

All of our villas are regularly cleaned and disinfected for insects and pests.
Availability
May 2023
Mon
Tue
Wed
Thu
Fri
Sat
Sun
June 2023
Mon
Tue
Wed
Thu
Fri
Sat
Sun
July 2023
Mon
Tue
Wed
Thu
Fri
Sat
Sun
August 2023
Mon
Tue
Wed
Thu
Fri
Sat
Sun
September 2023
Mon
Tue
Wed
Thu
Fri
Sat
Sun
October 2023
Mon
Tue
Wed
Thu
Fri
Sat
Sun
November 2023
Mon
Tue
Wed
Thu
Fri
Sat
Sun
December 2023
Mon
Tue
Wed
Thu
Fri
Sat
Sun
January 2024
Mon
Tue
Wed
Thu
Fri
Sat
Sun
February 2024
Mon
Tue
Wed
Thu
Fri
Sat
Sun
March 2024
Mon
Tue
Wed
Thu
Fri
Sat
Sun
April 2024
Mon
Tue
Wed
Thu
Fri
Sat
Sun
Amenities
Total Square Meter
100 sq m
Wi-Fi Internet Connection
Private Outdoor Swimming Pool
Hottub
Garden View
Pool View
Nature View
City View
Terrace
Garden/Yard
Garden Sofa Set
Balcony Sofa Set
Sunbed
Beach Chair
Garden Swing
Fireplace
Barbeque
Parking Lot (Free)
Parking Lot
Private Parking
Air Conditioning
Refrigerator
Television
Kettle
Tea Maker
Turkish Coffee Pot
Water Dispenser
Hairdryer
Blackout Blind
Anti Mosquitoe Nets
Carpet
Couch
Dining Table
Hanger
Baseline Kitchen Equipments
Wine Glass
Raki Glass
Ice Bar
Rubbish Bin
Bedclothes
Quilt
Blanket
Bed Lining
Pillow
Pillowcase
Undersheet
Towel
Slipper
Toilet Paper
Shampoo
Hair Conditioner
Body Shampoo
Shower Cabin
Satellite TV
Kitchen
Living Room
Restroom
Bathroom
Security System
Security Camera System
Smoke Detector
Fire Extinguisher
Not Suitable for Entertainment
Not Suitable for Handicapped
Not Suitable for Pets
Suitable for Social Event
Unconditional Right of Cancellation up to 30 Days
Rules
Security Deposit:
25,00 €
The guest can cancel their reservation up to 30 days before the reservation check-in date, in this case the prepayment will be refunded. In case of less than 30 days, he is obliged to pay the full amount of the remaining reservation if he cancels the reservation or does not check in.

For reservation date changes requested by the guest, the date change is made, provided that the host approves. However, in cases where the period prices of the requested date differ, the changed amount is reflected in the reservation. This is done free of charge by hovido.com.

In cases where the advertiser cancels the reservation, hovido.com tries to offer an equivalent option to the guest reservation in order to relieve the guest's grievance. If the guest does not accept the option, the full amount paid will be refunded to the guest.

Reservation requests, cancellations or changes are processed only if they are made by e-mail.
The number of people specified in the reservation is based on accommodation and overcapacity is not allowed. In case of excess bed capacity, the landlord reserves the right to charge additional fees or refuse to accept persons who exceed the capacity.

In order to eliminate the damage and loss that may occur in the accommodation and the furniture inside, €25,00 damage deposit fee is collected from the guest in cash at the time of check-in. If there is no damage on the day of departure, the deposit fee will be refunded to the guest in cash by the host.

Electricity and water consumption are included in the accommodation fee. .

The remaining payment amount can be made at check-in by EFT/Money Transfer or in cash.

The rules to be followed during the stay are clearly stated in the rental agreement approved by the guest when making the reservation request. The guest is obliged to abide by these rules.
Location
Haritayı İncele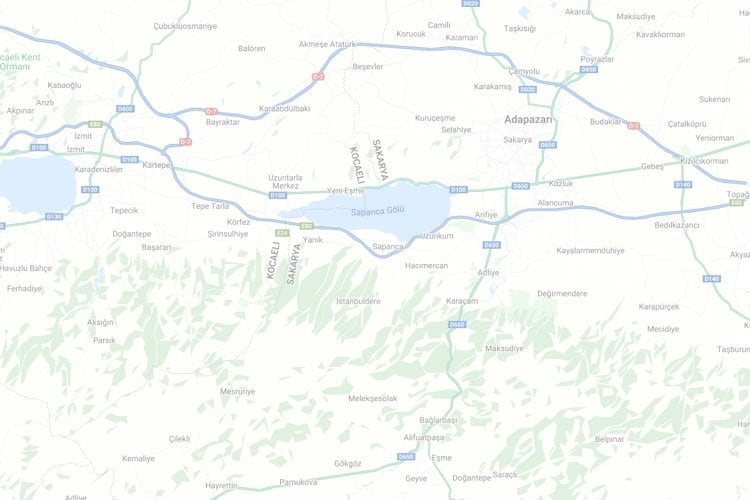 Guest Reviews
Aysemanur B.
May 2023
5
Ev sahipleri çok ilgiliydi. Ev genel olarak temizdi, bir gece kaldık fakat havası suyu ambians çok iyi geldi, bu tatili tekrarlamayı düşünüyoruz.
Harun G.
May 2023
5
Merhabalar işletmeci arkadaşlara çok ama çok teşekkür ediyorum çok samimi insan lardı muazzam bir deneyim oldu bizler için mekân doğa işletmeci arkadaşların samimi olması bizlerde sıcak güzel bir an oluşturdu ilk fırsatta tekrardan gitmek istiyoruz emeği geçen herkese tekrardan teşekkürler.
Tesis Yanıtı
Bizlerde Harun Bey gibi değerli insanlarla tanısmaktan ve agirlamaktan memnun kaldik.Ayrica Antepten getirdiginiz hediyeniz , ince dusunceniz icin tekrar tesekkur ederiz.Umarim tekrar görüşmek üzere...
Erdal Y.
May 2023
5
Merhabalar çok memnun kaldik cok temiz hijyen bir mekandi mekan sahiplerinin güleryüzu ve sicak samimiyetleri icin ayrica tesekkur ederiz . Herzaman tercih edecegimiz bbir mekan
Tesis Yanıtı
Bizi tercih ettiğiniz için biz teşekkür ederiz. Bizlerde sizin gibi misafirlerimizi ağırlamaktan çok memnun kaldık.Ayrica evimizi tertemiz teslim aldık.Umariz tekrar görüşmek üzere...
Muharrem Ş.
April 2023
5
Eşimle ve bebeğimizle beraber kafa dinlemek için gitmiştik ev sahipleri gerçekten ilgili ve alakalılar iki gün boyunca konakladık her konuda yardımcı oldular jest olarak ilk sabah kahvaltısı gönderdiler sevdiklerimizede gönül rahatlığıyla önerebileceğimiz bir deneyim oldu bizim için tekrar çok teşekkür ederiz.
Tesis Yanıtı
Bizler teşekkür ederiz