Sapanca, Rüstempaşa
Modern Bungalow with Private Pool, Private Garden, Jacuzzi, Barbeque, Tiny Balcony Terrace in Sapanca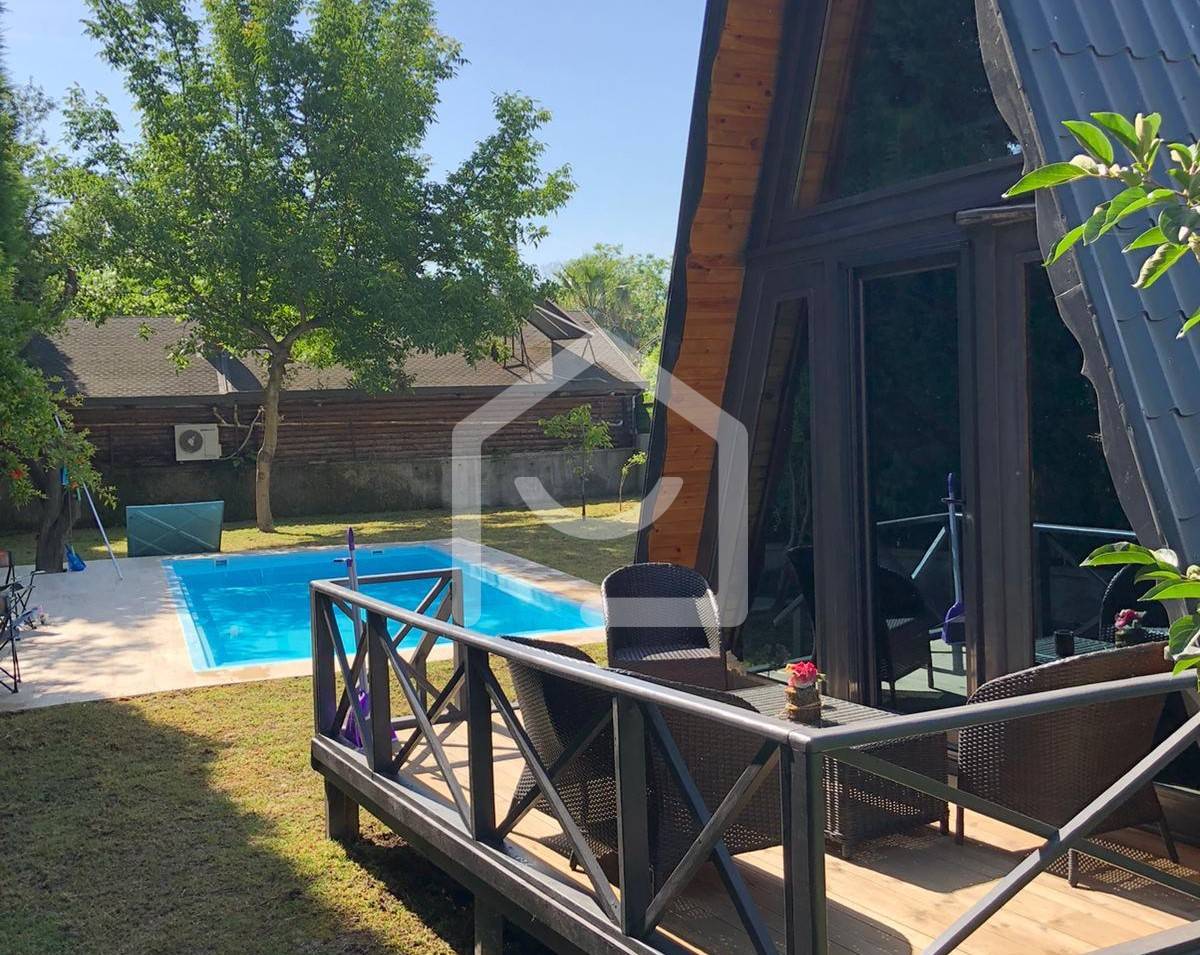 Listing Num. G5J5Z
All Photos
Villas with Private Swimming Pool
Contact Us
Smiling Guest Line

09:00 - 21:00 (GMT+3)
+902566221100

Send a Message
WhatsApp

Send a Message
Messenger
Description
Our close to the lake bungalow is located in Sapanca, has all the facilities you need with its private pool, large garden, jacuzzi, barbecue and cute balcony terrace. It is modernly designed with 2 bedrooms, 1 living room and 1 bathroom-toilet suitable for 4 people. The sofa bed in the living room can be used for 5th person if needed. There is all the basic equipment in the kitchen. Each room has an air conditioning system. Prices include entrance cleaning, periodic pool-garden maintenance and cleaning, electricity-water usage. A quality holiday awaits you in our bungalow, where you can enjoy the magnificent atmosphere of Sapanca Lake.

Pool dimensions: 8 m x 4 m Depth 150 cm

All of the units are regularly cleaned and disinfected for insects and pests.
Availability
June 2023
Mon
Tue
Wed
Thu
Fri
Sat
Sun
July 2023
Mon
Tue
Wed
Thu
Fri
Sat
Sun
August 2023
Mon
Tue
Wed
Thu
Fri
Sat
Sun
September 2023
Mon
Tue
Wed
Thu
Fri
Sat
Sun
October 2023
Mon
Tue
Wed
Thu
Fri
Sat
Sun
November 2023
Mon
Tue
Wed
Thu
Fri
Sat
Sun
December 2023
Mon
Tue
Wed
Thu
Fri
Sat
Sun
January 2024
Mon
Tue
Wed
Thu
Fri
Sat
Sun
February 2024
Mon
Tue
Wed
Thu
Fri
Sat
Sun
March 2024
Mon
Tue
Wed
Thu
Fri
Sat
Sun
April 2024
Mon
Tue
Wed
Thu
Fri
Sat
Sun
May 2024
Mon
Tue
Wed
Thu
Fri
Sat
Sun
Amenities
Total Square Meter
45 sq m
Private Outdoor Swimming Pool
Hottub
Garden View
Pool View
Nature View
Garden/Yard
Balcony
Garden Sofa Set
Balcony Sofa Set
Sunbed
Garden Swing
Barbeque
Parking Lot (Free)
Parking Lot
Air Conditioning
Refrigerator
Television
Kettle
Tea Maker
Turkish Coffee Pot
Sealing Fan
Blackout Blind
Anti Mosquitoe Nets
Carpet
Couch
Dining Table
Baby Feeding Chair
Hanger
Baseline Kitchen Equipments
Wine Glass
Raki Glass
Ice Bar
Rubbish Bin
Bedclothes
Quilt
Blanket
Bed Lining
Pillow
Pillowcase
Undersheet
Towel
Toilet Paper
Shampoo
Hair Conditioner
Shower Cabin
Satellite TV
Kitchen
Living Room
Restroom
Bathroom
Fire Extinguisher
Not Suitable for Entertainment
Not Suitable for Handicapped
Not Suitable for Pets
Suitable for Social Event
Unconditional Right of Cancellation up to 30 Days
Rules
Security Deposit:
50,00 €
The guest may cancel his/her reservation within 30 days prior to the reservation check-in date and in this situation the prepayment that was made is refunded. In the event the guest cancels his/her reservation with less than 30 days remaining or he/she fails to check in, the guest is liable to pay the total sum of the remaining reservation.

For changes in reservation dates requested by the guest, changes in the dates are made on condition that the house owner gives his/her approval. However, in situations in which the requested date gives rise to a change in seasonal prices, the change in price reflects on the reservation. This procedure is carried out free of charge at hovido.com.

In situations in which the advertiser cancels a reservation, in order to resolve any inconvenience sustained by the guest, the advertiser tries to offer an equivalent option to hovido.com guest reservations. In the event the guest does not accept the option, the sum paid by the guest is refunded in full.

Requests for reservations, cancellations and reservation changes are only processed if made by e-mail.

The number of people specified on the reservation constitutes the basis of the accommodation and exceeding the capacity is not permitted. In the event the bed capacity in a property is exceeded the house owner reserves the right to demand an additional fee or refuse to accept those exceeding the capacity.

At the time of entering the property a deposit of €50,00 against any loss or damage to the place of accommodation and the contents thereof is collected in cash by the house owner from the guest. In the event there is no damage on the date of departure, the sum of the collected deposit is refunded in cash by the house owner to the guest.

Electricity and water consumption is included in the accommodation fee.


The remaining sum of the payment may be made on entering the accommodation in cash or EFT/money order.

The rules that must be complied with during the accommodation are clearly stipulated in the guest accommodation contract approved by the guest when making the reservation request. Guests are obliged to comply with these rules.
Location
Haritayı İncele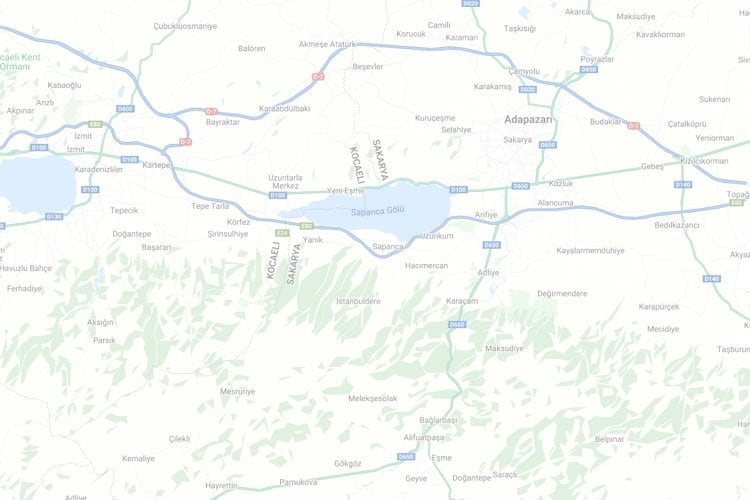 Guest Reviews
Fatma G.
April 2023
5
İşletme sahibi ilgili ve anlayışlı idi kaldığımız süre içinde bir problem yaşamadık teşekkür ederiz
Günseli A.
February 2023
3
Konum ve yapı olarak güzel resimlerdeki gibi herşey fakat bakımsız durumda 1. Mutfak kısmında bir koku mevcut 2. Tek kullanımlık terlik mevcut değil bırakılan terlikler hijyenik değil 3.banyodaki duş kabini cami yerinden çıkmış cam ve tehlikeli 4.banyodaki şu fiskiyesinin asılı olduğu yer çıkmış durumdaydı 5. Klima sürekli arıza moduna geçip durdu ve gece çok soğuk oldu kenliginden kapandığı için 6.internet mevcut değildi.
Zeki A.
February 2023
5
Çok güzel bir yer tavsiye ederim
Görkem D.
December 2022
5
Çok tatlı, kibar ve düşünceli ev sahipleri. Evle ilgili hiçbir sorun yaşamadık. İhtiyaç dahilinde olan tüm ürünler mevcut. Konumu süper. Göle 2 dakika, marketlere 5 dakika yürüme mesafesinde. Yaz ve kuş tercih edilebilir