Sapanca, Kırkpınar
Villa with Jacuzzi, Fireplace, Private Pool and Private Garden in Sapanca Kırkpınar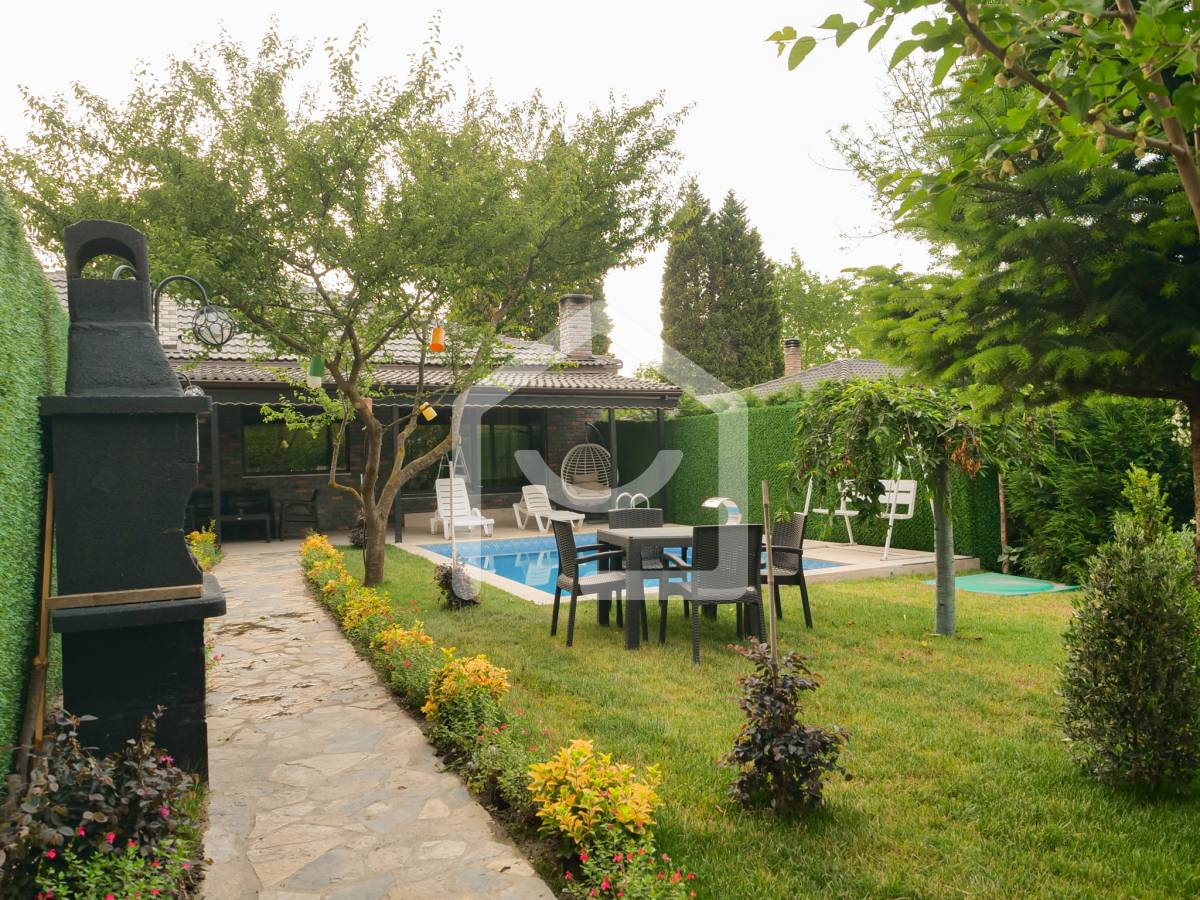 Listing Num. GMKU3
All Photos
Villas with Private Swimming Pool
Contact Us
Smiling Guest Line

09:00 - 21:00 (GMT+3)
+902566221100

Send a Message
WhatsApp

Send a Message
Messenger
Description
Our villa is located in Sapanca, Kırkpınar with a jacuzzi, fireplace, private pool and private garden is a very suitable option especially for small families and honeymooners. It has been designed in a tasteful style, as 1 bedroom, 1 living room and 1 bathroom-toilet and it is suitable for 2 people. The L seat can be used for the 3rd person if needed in the living room. There are all basic materials in the kitchen. Prices include entrance cleaning, periodic pool-garden maintenance and cleaning, Wifi internet and electricity-water usage. The garden and pool of the villa are sheltered. Our villa is waiting for you to make wonderful memories with your loved ones with its small bath concept in its bathroom, winter garden with fireplace and other features.

In the facility, there are 3 villas decorated with the same standards, although the furniture and decoration may vary. It is suitable for families who want to rent more than one villa.

Pool dimensions: 8 mt x 4 mt Depth 155 cm

All of our villas are regularly cleaned and disinfected for insects and pests.
Availability
October 2023
Mon
Tue
Wed
Thu
Fri
Sat
Sun
November 2023
Mon
Tue
Wed
Thu
Fri
Sat
Sun
December 2023
Mon
Tue
Wed
Thu
Fri
Sat
Sun
January 2024
Mon
Tue
Wed
Thu
Fri
Sat
Sun
February 2024
Mon
Tue
Wed
Thu
Fri
Sat
Sun
March 2024
Mon
Tue
Wed
Thu
Fri
Sat
Sun
April 2024
Mon
Tue
Wed
Thu
Fri
Sat
Sun
May 2024
Mon
Tue
Wed
Thu
Fri
Sat
Sun
June 2024
Mon
Tue
Wed
Thu
Fri
Sat
Sun
July 2024
Mon
Tue
Wed
Thu
Fri
Sat
Sun
August 2024
Mon
Tue
Wed
Thu
Fri
Sat
Sun
September 2024
Mon
Tue
Wed
Thu
Fri
Sat
Sun
Amenities
Total Square Meter
55 sq m
Wi-Fi Internet Connection
Private Outdoor Swimming Pool
Hottub
Garden View
Pool View
Garden/Yard
Sunbed
Fireplace
Barbeque
Air Conditioning
Dishwasher
Refrigerator
Oven
Television
Kettle
Wardrobe
Couch
Baseline Kitchen Equipments
Rubbish Bin
Bedclothes
Bed Lining
Pillow
Pillowcase
Towel
Slipper
Toilet Paper
Satellite TV
Kitchen
Living Room
Restroom
Bathroom
Not Suitable for Entertainment
Not Suitable for Handicapped
Not Suitable for Pets
Not Suitable for Social Event
Unconditional Right of Cancellation up to 30 Days
Rules
Security Deposit:
100,00 €
The guest may cancel the reservation within 30 days prior to the reservation check-in date and in this situation the prepayment that was made is refunded. In the event the guest cancels the reservation with less than 30 days remaining or fails to check in, the guest is liable to pay the total sum of the remaining reservation.

For changes in reservation dates requested by the guest, changes in the dates are made on condition that the house owner gives the approval. However, in situations in which the requested date gives rise to a change in seasonal prices, the change in price reflects on the reservation. This procedure is carried out free of charge at hovido.com.

In situations in which the advertiser cancels a reservation, in order to resolve any inconvenience sustained by the guest, the advertiser tries to offer an equivalent option to hovido.com guest reservations. In the event the guest does not accept the option, the sum paid by the guest is refunded in full.

Requests for reservations, cancellations and reservation changes are only processed if made by e-mail.

The number of people specified on the reservation constitutes the basis of the accommodation and exceeding the capacity is not permitted. In the event the bed capacity in a property is exceeded the house owner reserves the right to demand an additional fee or refuse to accept those exceeding the capacity.

At the time of entering the property a deposit of €100,00 against any loss or damage to the place of accommodation and the contents thereof is collected in cash by the house owner from the guest. In the event there is no damage on the date of departure, the sum of the collected deposit is refunded in cash by the house owner to the guest.

Electricity and water consumption is included in the accommodation fee.

The remaining sum of the payment should be made upon check-in only in cash.

The rules that must be complied with during the accommodation are clearly stipulated in the guest accommodation contract approved by the guest when making the reservation request. Guests are obliged to comply with these rules.
Location
Haritayı İncele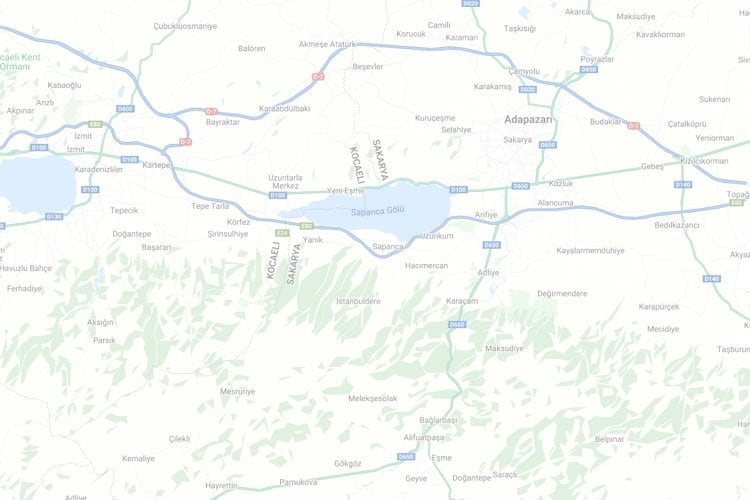 Guest Reviews
Anonymous
August 2023
5
Herşey çok güzeldi hatta giderken yolda halk otobüsü şöförüne sorduk biliyomusunuz bize yol gösterirmisiniz diye gideceğimiz yerin adını sordu söyledik buranın en iyi yerini tutmuşsunuz dedi ve çok sevindik ve teşekkür ederiz hovido
Anonymous
August 2023
3
Hersey cok guzeldı temiz havuza giremedik yagmur lu ve serındi ısıtması yoktu havuzun kafa dinlemek İcin guzel sakın 2 gun gecırdık
Ömer E.
February 2023
5
Tek kelimeyle mükemmel
Muhammer Ç.
December 2022
5
Çok temiz ve guleryuzlu personelleriyle muazzam bir yerdi...
Ismail Z.
November 2022
3
Çocuklarım ile gittigimiz tatilde scak havuza giremedik onlar husrana uğrayınca tatilden zevk alamadık. İyi karsilandik guleryuzlu ve samimi bir isletme idi sürekli de cabaladilar havuz isinmasi için ne yazikki olmadi
Suat K.
November 2022
5
Hersek çok güzeldi Konakladigimiz bungalov da çok iyiydi
Ahmet E.
October 2022
5
Misafirimiz yalnızca puanlama yapmıştır.
Hatice A.
September 2022
5
Aileye ya da dostlarla mahremiyetine özel temiz güvenilir geçirilebilecek en harika tatillerden. Bir de en önemlisi güler yüzlü samimi personelleri
Hilal S.
September 2022
5
Herşey o kadar güzeldi ki hiç bitsin istemedik :))
Zeki B.
June 2022
5
Fazla yoruma gerek yok her şey fazlasıyla mükemmeldi kusursuz hizmet yetkililere teşekkür ediyorum.
Uğur Ç.
June 2022
5
Gayet güzel ve nezih bir ortamdi temizliğe önem verilmiş gitmek isteyenlere tavsiye ederim
Şenol A.
May 2022
5
Herşey gayet incelikle düşünülmüş. Çok şık bir yerdi. Gayet memnun kaldık. Teşekkürler herkese